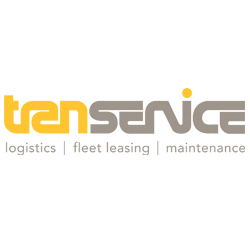 Experienced Class A CDL Over the Road (OTR) Tractor Trailer Driver
Sorry, this job has expired.
Dixon, IL
Health Insurance, 401K / Retirement plan, Paid holidays, Paid personal time, Paid vacation
* HOME WEEKENDS --- $5,000 Sign On Bonus *

Transervice career advantages include:
• 100% EMPLOYER PAID FREE HEALTH INSURANCE for EMPLOYEE and FAMILY.
• 401K with Company Match
• 9 Paid Holidays
• 5 Paid Personal Days
• Paid Vacation time
• Weekend home time
• Satellite TV and refrigerators
• Inverters
• Union shop

If you'd like to be part of something truly special—a team that really cares about quality, customer service, and the success of everyone on our team, join us as a Class A CDL OTR Driver. We'd love for you to join our dedicated and driven team!

* Earn up to $80,000 a year! *

Building long-term relationships is the foundation of our success at Transervice Logistics, Inc. This approach has made us the trusted choice of renowned brands throughout North America for almost half a century and it extends from our client base to our talented team members.

With more than 120 locations, our rapidly growing, service-oriented company has earned the reputation as a top organization because we focus on building strong, long-term relationships with our customers and with our valuable employees who appreciate our commitment to excellence in logistics. If you're one of us, enjoy the career advantages you deserve.

Transervice Logistics is now hiring a Class A CDL OTR Driver.

• High school diploma or GED.

• Must have at least 1 year verifiable tractor trailer driving experience.

• Must have a CDL-A with OTR Certification.
• Must have a clean PSP/MVR report.
• Must be at least 22 years of age.
• Ability to pass pre-employment drug screen and have a current DOT medical card.
• Ability to understand and operate different types of transportation technologies such as PeopleNet.
• No DUI within the past 5 years.
• No more than one chargeable accident and one serious moving violation within the past 24 months.
• No license suspension or revocation except as a result of an unanswered parking violation or other minor infraction.

• Drive a diesel powered tractor trailer combination and deliver garage door panels, parts, and supplies to dealerships.
• Inspect truck and trailer for defects before and after each trip.
• Maintain driver logs according to Federal and State regulations.
• Assist with unload utilizing specialized equipment or manual unload.

• Ability to speak, write, and read English.
• Ability to frequently lift and/or move items weighing up to 25 pounds, and occasionally weighing up to 100 pounds.
• Basic math skills.

• Sunday dispatch finishes week on Thursday.
• Monday dispatch finishes week on Friday.

We are an Equal Opportunity Employer.
8652